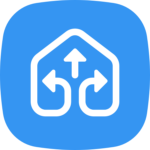 Office is the flagship product of the family. Formerly known as the Solibri Model Checker, this is where the heavy lifting takes place. There are three primary areas of focus…Roles, Rules and Classification, that make it possible for any project, whether an extremely complex healthcare campus or a major international airport, or a single family home, to meet the highest quality standards you can establish.
Office lets you create rules to the level of granularity or specificity you require. Supporting the Industry Foundation Class (IFC) file format, it is possible to work with models from all the leading BIM applications. Once the model files are available, it is possible for you to reflect your BIM Execution Plan requirements as desired Quality standards, to be measured.
Office also gives you the power and the capability to establish automated checks that can be run with 100% consistency on a repeatable basis, even in an untended environment. This eliminates the concerns about randomness that accompany a manual checking process. Office gives you the ability to federate models, collaborate between disciplines and communicate with the entire project team. Over time, this builds confidence in the project workflow and the project consistency. Ultimately, exposure to Risk is dramatically reduced by applying consistent checks.
Office is the right tool for the creative process. You need Office to determine the Roles, select and edit the templates that roll up into rulesets, run the analytical checks and to generate and communicate the findings (via reports and BIM Collaboration Format (BCF) exchanges), to the project team. If you are ready to download a trial version of Office, click here: https://www.solibri.com/download-solibri-trial?step=2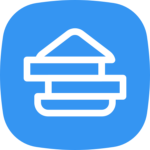 Site is a slimmed-down offering that delivers the functionality most often requested in the field, to support the process of transitioning from a model to the actual structure, at an attractive price point.
Rather than focusing on 'creating' the rules and the environment, Site is focused on communicating the project information between the office and the field. This includes instantaneous takeoffs of all the information and quantities within the models, as well as visualization of any identified issues and their resolution.
Site serves as an extremely efficient, powerful and cost effective way to extend the use of BIM on your projects. Why pay for features and functions that you don't need? With Site, you can maximize your return, with a very quick learning curve, as well.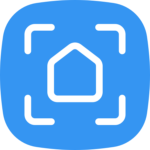 Anywhere or Everywhere? Anywhere is our No Charge answer for those who want an open process with information flowing to the entire project team, with easy access.
You can download your free version of Anywhere right here, www.solibri.com. It is possible for you to load IFC files or SMC (Solibri) files for the purposes of visualization and communication. Your project team can establish a workflow that makes it possible, and easy, to share relevant project process on a regular basis. There are features in Anywhere that allow you to comment, as well as review. Anywhere replaces the Solibri Model Viewer, which was widely regarded throughout the AEC Industry as one of, if not the BEST, viewers available. Anywhere has filled that role, and has added new capabilities to further extend its extremely powerful profile.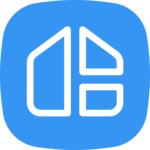 When having one, a couple, or even a few licenses of Office just isn't enough to satisfy your company's needs. Solibri Enterprise is the solution for you to consider when you have developed your workflow and started to realize the tremendous ROI that Solibri delivers.
If having one license of Office seems to whet your appetite for streamlining your projects, we are happy to speak with you about the potential of populating every desktop with Office. You will recognize economy of scale and you will remove a lot of the errors that can occur when people are following different processes.
When you begin to explore Enterprise, it is also a great opportunity to take a look at the AutoRun capabilities, where you can define a process that lends itself to Automation. Once established, you will see dramatic reductions in processing time, while also retaining high confidence that your checks are being applied consistently, every time.